Get a personal demo of StackState
Operational Intelligence at scale
StackState is a next generation monitoring tool that provides new levels of insight into the health of the entire stack. From the hardware level all the way up the the business process level, we include all components with their depedencies and states. In addition to this insight, StackState automates problem finding and solving to create the zero downtime enterprise.
We would love to give you a demo and show you how to bring your organization to the next level.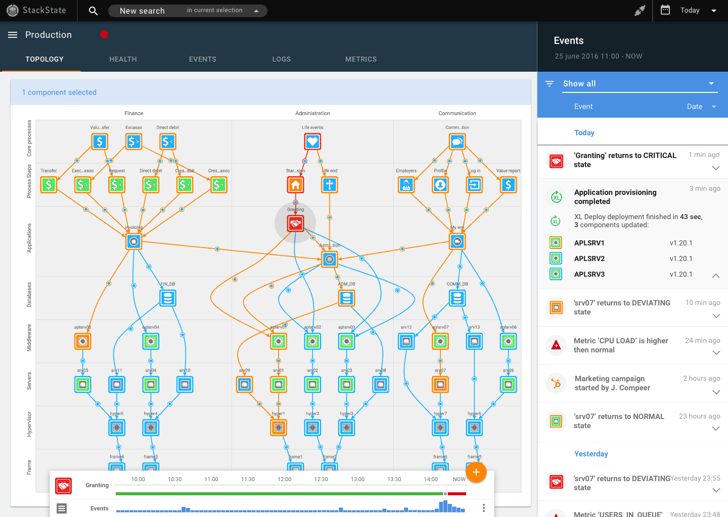 Request a demo and:
Get a live demonstration of StackState
Experience a single real-time view of your whole stack across teams, tools and business
Get insight into the relationships between technology and business impact
Get insight into the cause and impact of any change or failure in a flash


Schedule time with our specialists to talk about your unique needs and thoughts. Fill out the form and we will stay in touch shortly. We can't wait to hear from you.